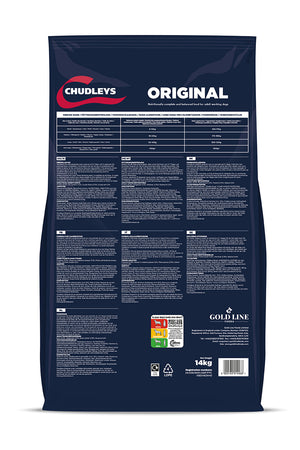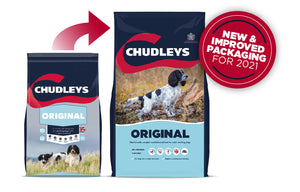 Original is a proven, complete muesli diet, which has been designed for dogs on a lower workload, during rest periods or for those that maintain weight easily. This muesli diet includes a balanced mix of whole-grain goodness from wheat, maize, together with flaked peas and quality protein sources to provide a nutrient profile to help support immunity, digestion, muscle recovery and coat condition. Original is a good option for the fussiest of dogs, with the muesli mix coated in glucose syrup to enhance palatability.
Contains QLC, antioxidant package
Designed to help support regular low-level work loads
Prebiotics to help support gut health and immune system
Complete and unique package of nutrients to support skin and coat condition
Analytical Constituents
Protein 20.0% Oil 11.5% Crude fibres 2.75% Crude ash 5.5%
Feeding Guidelines
Small (5-10kg)

Medium (10-25kg)

Large (25-45kg)

Very Large (45kg+)
105-175g
175-350g
350-550g
550g+
Ingredients
Flaked Whole grain wheat, Poultry meal (min 14%), Flaked Whole grain whole grain maize, whole grain wheat, Chicken fat, Glucose syrup, rice Lamb meal, Hydrolysed chicken Flaked peas, Wheatfeed, Unmolassed beet pulp, turkey meal, Prairie meal, Alfalfa, Rapeseed oil, Salmon oil, Minerals, Yeast (source of mannan oligosaccharides), Salmon oil, Full fat linseed, Blackcurrant, Rosemary, Pomegranate, Rosehips, Yucca schidigera, Beetroot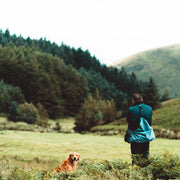 "After sampling Chudleys at a local Game Fair, we've never looked back, we've seen massive improvements in her appetite. Her coat is amazingly soft, her teeth are in great condition and she's always excited to eat!".
Henry - Staffordshire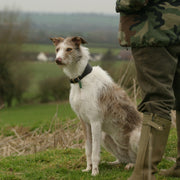 "Zia looks incredible after being fed on Chudleys Working Crunch. She always looks so fit and in shape and gets many compliments at home where customers come to @tinywoodhomes. Customers often ask where we feed her from, and we are so proud to tell them that it's Chudleys Working Crunch that puts her in such incredible shape".
Martha - Warwickshire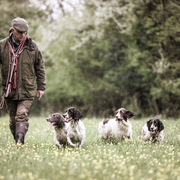 "All my dogs have been happy on Chudleys dog food and seem to thrive on Working Crunch. They never run out of steam whilst out picking up and I always get complimented on the condition of their coats! My dogs range from 11 months to 7 years old and the food suits them all which is brilliant. I will definitely recommend this food for other working dogs. Tideflow Gundogs chooses Chudleys!".
Shannon - Norfolk